A THIRD GENERATION OF MAPLE SYRUP PRODUCERS
In the 1940s, Claire and Aimé Besner received family and friends in a small rustic sugar shack. In 1980, their son François and his wife Ghislaine took over the company, which at the time welcomed small groups during the sugaring season.
In 1999, following a fire, the Besner family rebuilt a brand new sugar shack, retaining its original character. Every year since 2000, the Érablière du Ruisseau has been welcoming true fans of the "Sugar Times".
Always improving, the sugar shack has undergone several modifications in recent years. It now includes a large reception hall, a dance hall, a mezzanine and an outdoor terrace.
From the 2020 sugar season, the third generation, Mylène, Julien and Jonathan Besner, will take over the family business and continue the tradition of welcoming you at the sugar shack each season.
Come and get sweeten up and enjoy a good traditional meal in a most enchanting setting.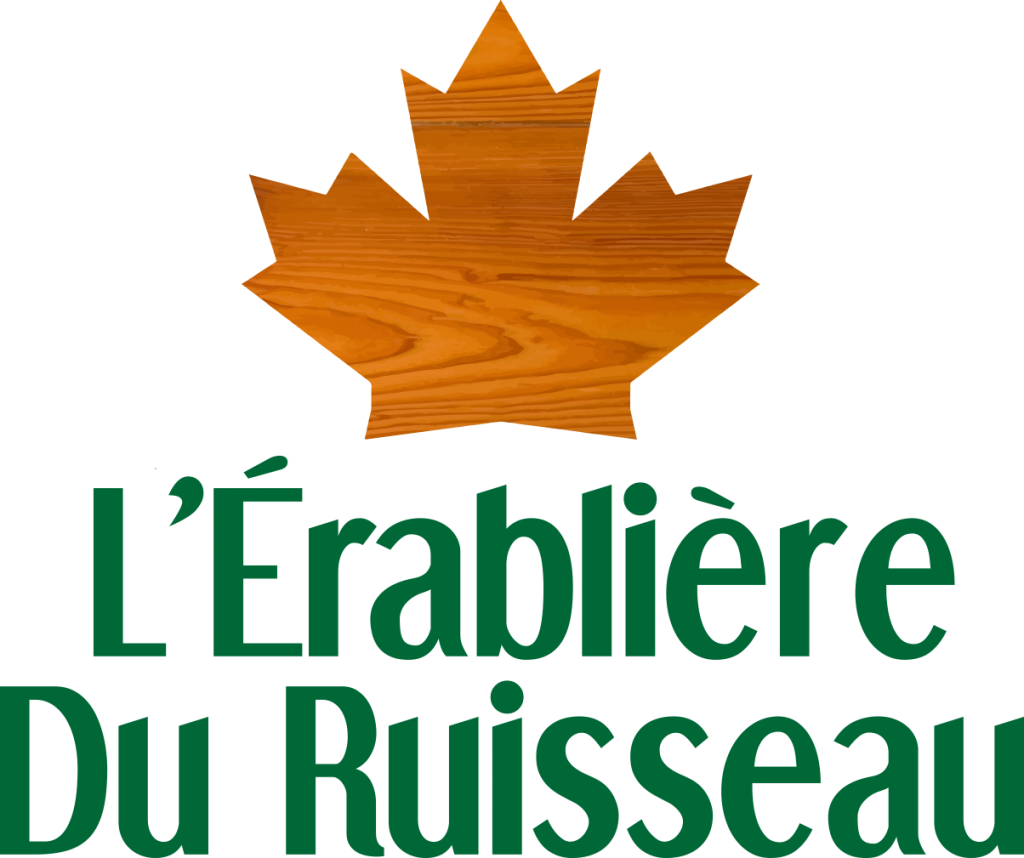 NUMBER OF SEATS IN THE DINING ROOM
NUMBER OF TAPES ON THE MAPLE SITE
OUR LEVEL OF PLEASURE RECEIVING YOU AT THE MAPLE SHOP
%
OUR CUSTOMER TESTIMONIALS
READ THE COMMENTS LEFT BY OUR CUSTOMERS
"Really nice place, the food was amazing and the maple was soo goood !!"
— ADRIANA ROJAS
April 17th, 2022 on Facebook
"Beyond amazing service, food was excellent and the communication with me as I was organizing a party for 50 was excellent! We have found our new cabane à sucre! Can't wait for next season!"
— MARIANNE LOUVET
April 10th, 2022 on Facebook
"Service rapide, bonne bouffe, la tire est excellente et le personnel accueillant! Je recommande!"
— NICOLE THAUVETTE-GAREAU
April 8th, 2019 on Facebook
"Très bel endroit, accueillant et très bien tenue. Excellente nourriture! C'est à essayer!"
— LISE G. LAUZON
April 7th, 2019 on Facebook
"Lieu chic, propre et belle ambiance, repas délicieux, service exceptionnel, je vais y retourner assurément."
Ambiance branchée | Plats excellents | Délicieux menus | Options santé
— MARISE LEVASSEUR
March 23rd, 2019 on Facebook
"Je recommande cette cabane à sucre pour son activité familiale et son professionnalisme, pour son service et son bon goût!!! À y retourner assurément!!!"
— STÉPHANIE MASSE
Febuary 4th, 2019 on Facebook
We are only open by reservation, contact us for availability.
We do not serve meals on Sunday evenings except Easter Sunday.